300 foldable Sauna bench frame
Varax 300 foldable sauna bench frame is made out of 30 x 30 mm steel pipe, which is yellow passivated after welding.
With the convenient mechanism of the frame, you can lock it on the wall and free up some floor space in your sauna. The length of the bench is adjustable up to 3 meters. Timber and screws are not included in the package.
The product is made in Finland and has the Key Flag symbol.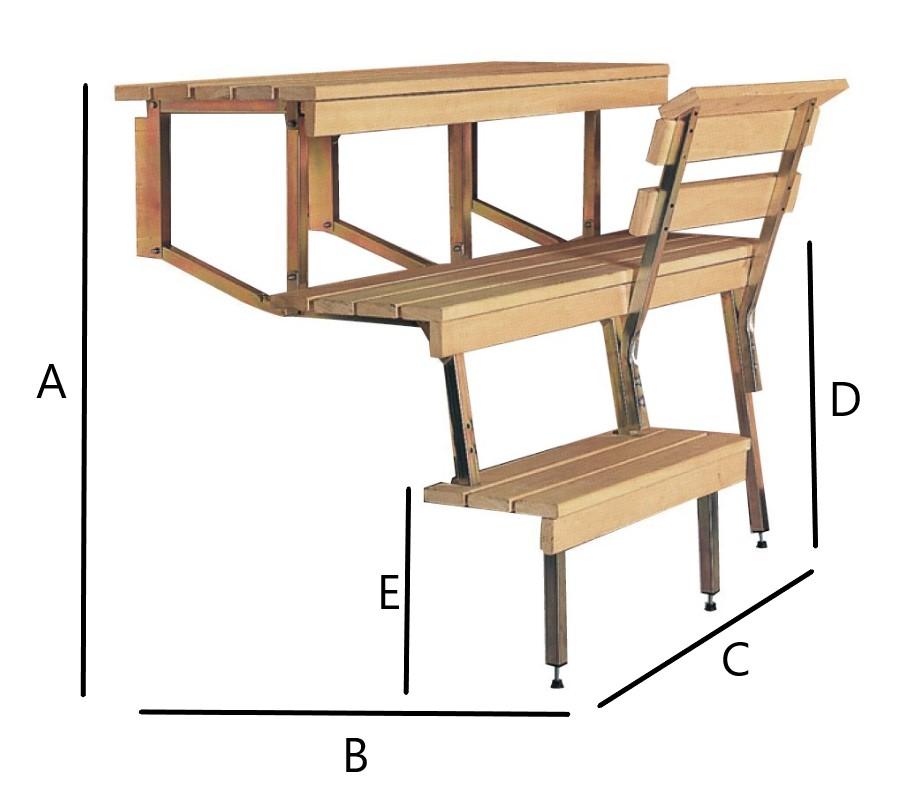 A x B x C:
110 x 110 x max. 300 x 60 x 32 cm
16,5 kg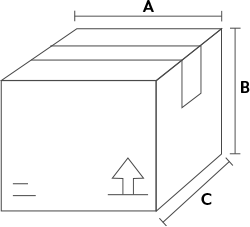 A: 84 cm
B: 17 cm
C: 45 cm
16,5 kg
0,07 m3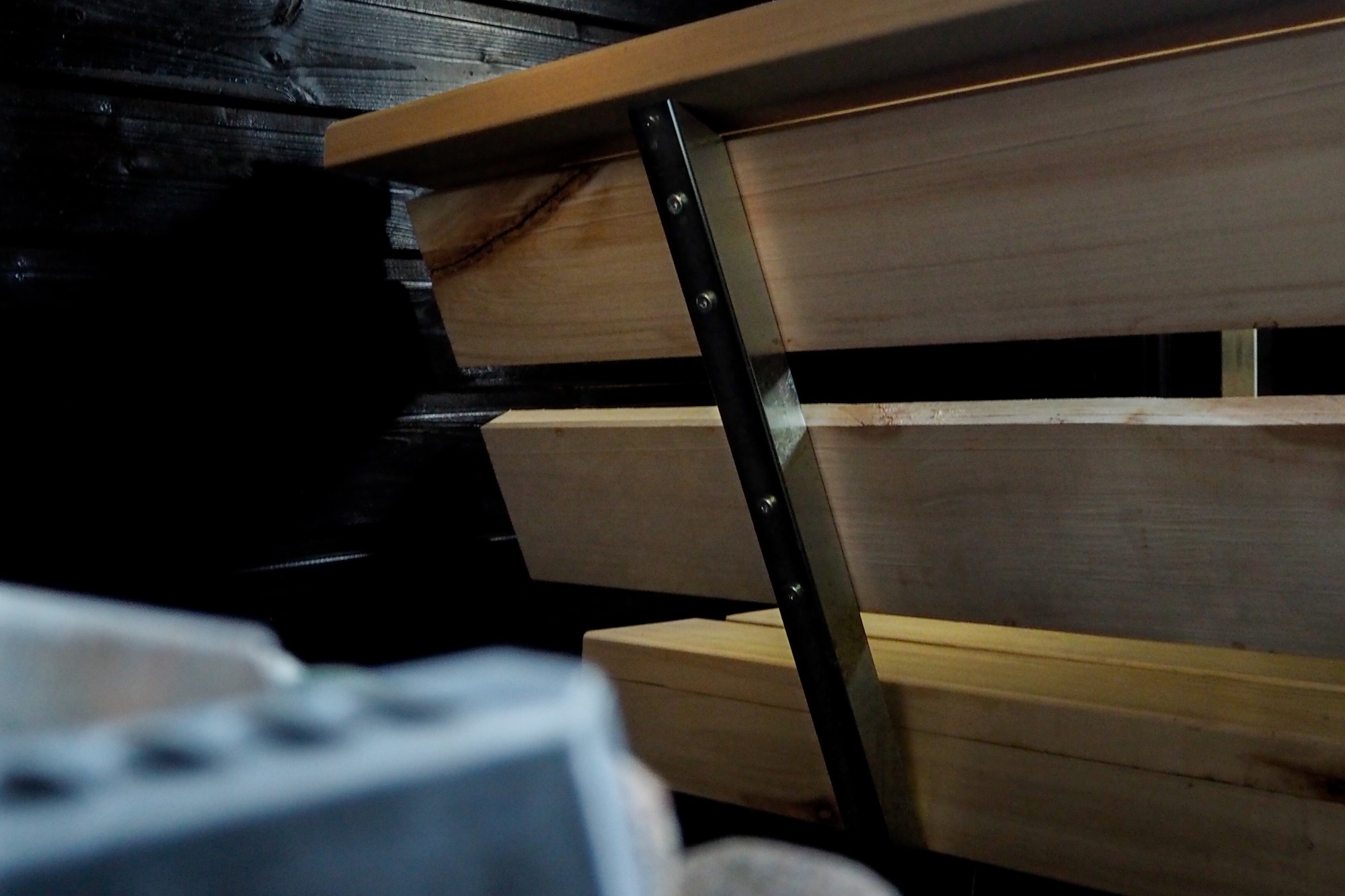 Varax's new patterns for 2022 are a collaboration with designer Johanna Högväg. Johanna was born and raised in Ostrobothnia and is known for her illustrations, her pattern planning and graphic design.
She has found inspiration for her patterns in everyday life in the Finnish forests. Even the mosquitoes have found their rightful place on the fabric "The Finnish forest".
In addition to "The Finnish forest" 87B design, the collaboration includes also the designs "Landscape" 81B and "Stormskär" in gray 83B, pink 84B and blue 86B.